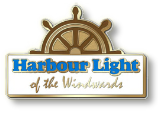 Distinctively Christian radio for the whole family
Spirit-filled preaching, Bible teaching Sacred music, drama, news and more!



DVR/Live Stream

Zeno Player
Shoutcast
Listen on your phone
1(701)719-7098 And my God will supply all your needs according to His riches in glory in Christ Jesus. Now to our God and Father be the glory [b]forever and ever. Amen. Philippians 4:19-20
Paul the apostle wrote the letter to the Philippians to thank them for the faithful prayer and financial support he had received from them. Supporting God's work of the Gospel allows you to participate in that work, thus obeying the Lord's great commission to go into all the world with the good news of Salvation. Thank you for your interest in fellowshipping with us in this work! Here is a little information to acquaint you with us.
The Harbour Light is a non-profit, non-commercial Christian radio ministry and operates by faith in God's promise to provide for His work. God uses His people to supply the needs of His work but teaches us not to look to people to supply our needs but to ask Him for what we need. He has promised to provide and does so by prompting His people to give.
There are conditions to be met before He will answer prayer and we may not meet every requirement all the time although that is our sincere desire. We must, therefore, lean on the mercy (favor) of God as well as the promise of God to provide for His work. Moses put it like this if I have found favor in Your sight, let me know Your ways that I may know You, so that I may find favor in Your sight (Exodus 33:13).
We do not beg for your support but in order that you may fellowship with us in this work and that fruit may abound to your account for God's glory, whoever is of a willing heart, let him bring it as the Lord's contribution (Exodus 35:5). If you are a believer in the Lord Jesus Christ and God's Spirit is prompting you to give to this work, we welcome your contribution.
There are regular operational needs as well as special project needs. It costs about $5,000us per month to operate not including special project needs. Our present monthly support level is about 65%. Pray with us that God will burden the hearts of His people to support this work on a monthly basis. We have long-term plans to obtain renewable energy such as wind or solar in order to allow us to reduce overall costs and to be on the air during the difficult days ahead.
Feel free to write or call for more information. All donations are appreciated and acknowledged. The link below will take you to the website of our mission board, Aviation Radio Missionary Services, Inc. where you can become a partner with us in this work. As you give above what you usually give to your local church, we know that God will supply all your needs according to His riches in glory in Christ Jesus. Now unto God and our Father be glory for ever and ever. Amen. (Phil. 4:19-20)
Thank you for your fellowship in this work!
(This link will take you to the contribution page of our mission board website)

God's work done in God's way
will not lack God's supply!
Hudson Taylor
Other ways to help