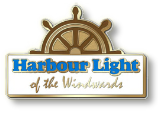 Distinctively Christian radio for the whole family
Spirit-filled preaching, Bible teaching Sacred music, drama, news and more!



DVR/Live Stream

Zeno Player
TuneIn
Listen by phone
1(701)719-7098
Streema
Study the Bible
Jesus gave a commission to his disciples to go into all the world, preach the Gospel and teach all nations all that He had commanded them. We want you to learn about Him so you can trust Him and serve Him for His glory. To help you, we have free Bible courses for all ages! We also have free booklets and pamphlets which you can request or download.
Courses for children ages 8 -12 include:
Explorers - ages 8 - 12
Overcomers - ages 9 - 12
Winners - ages 10 - 12
Each course teaches about the God-head (Father, His Son, Jesus Christ, the Holy Spirit), Creation and children's responsibilities in Christian living.
Courses for young people and adults include:
Salvation - What does the Bible say about being saved?
Basic Bible Doctrines - What does the Bible teach?
Basic Bible Truths - What does the Bible say about life?
New Life in Christ - What does the Bible teach about Jesus Christ and our life "in Him?"
Practical Christian Living - What does the Bible teach about living the Christian life?
Soul Winning - What does the Bible teach about telling others about Jesus Christ.
Old Testament & New Testament books - General teachings from several books of the Bible.
Heaven - What does the Bible teach about Heaven?
The Spirit World - What does the Bible teach about the Spirit world?
Special study booklets include:
The Names of God by Keith Ekberg
The Seven Judgments of God by Keith Ekberg
Heaven & Hell by Keith Ekberg
The Feasts of the LORD by Keith Ekberg
Trust in the Lord by Rebeckah Ekberg
Young Men for God's Glory by Keith Ekberg
Young Ladies for God's Glory by Rebeckah Ekberg
Restore Your Marriage (booklets for both men and women) by Dan & Erin Thiele
Double-minded Women: Dressing to Please Men by Patti Williams
The Head Covering (Bible teaching on women's head covering) by Michael Marlowe
Holy Spirit, Holy Music (Discernment for godly music) by Richard Taddeucci
Christians in Cyberspace by Dr. Bill Lovegrove
Download our Free Bible Reading Guides:
Feel free to contact us to request lessons & booklets
eMail - biblelessons at spiceisle.com
or call - 1(473)443-7628
or write:
Harbour Light of the Windwards
Carriacou, Grenada
West Indies
All Scripture is inspired by God and profitable for teaching, for reproof,
for correction, for training in righteousness;
so that the man of God may be adequate,
equipped for every good work.
2 Timothy 3:16-17

The Genesis Flood