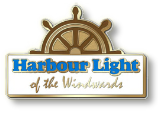 Distinctively Christian radio for the whole family
Bible teaching, preaching, music, drama, news and more!



DVR/Live Stream

Flash
TuneIn
Click a player to Listen! >
Streema
9 January, 2017
Dear fellow labourers in our Lord's harvest field,
Greetings in the matchless Name of our risen and glorified Saviour, the Lord Jesus the Messiah! A blessed New Year to you in the Lord. Therefore if you have been raised up with Christ, keep seeking the things above, where Christ is, seated at the right hand of God. Set your mind on the things above, not on the things that are on earth. For you have died and your life is hidden with Christ in God. When Christ, who is our life, is revealed, then you also will be revealed with Him in glory. Col. 3:1-3
Today we say "so long" to Mama C (Arlene Cornelius) as she departs for a few months furlough in the USA. Accompanying her are our two daughters, Anna and Katrina. They are returning to Foundations Bible College after spending their three week Christmas holiday with us. The Lord opened the door for our oldest son, Peter, to go with them. He will begin his training at Foundations Bible College this semester. Pray for all of our staff children (ours and Little's) that they would "keep seeking the things that are above."
One of our FM transmitters failed this past Saturday night. Parts have been ordered and are on their way. Please pray for their speedy arrival. Our FM transmitters have been working 24/7 for nearly 20 years with very little trouble, praise the Lord. Pray for wisdom to keep them and their associated antennas maintained and in good working condition.
A special "Thank You!" to all who responded to the Camfield's letter for "updating" needs here at the Harbour Light. We have already ordered a good used copier/printer to replace our 10-year-old machine which is nearing 800,000 copies! The Lord has graciously provided about three quarters of the goal for solar power to reduce fuel consumption. Additional updating of equipment will come in the will of the Lord this year.
God has given us the privilege to assist our broadcasters as they extend their outreach to thousands here in the Windwards and beyond. We praise the Lord for each of our broadcasters who have been faithfully preparing and sending their programs each week for many years – it is a lot of work to produce a weekly or daily radio broadcast! We thank the Lord for their faithfulness to God's Word. Pray that they will remain faithful to God and His Word in these days of wholesale compromise and rapidly rising apostasy. Many listeners are responding the preached Word of Christ as illustrated in this note from Tobago. "Thank you again for beaming over the airwaves your Christ-honouring programmes. They are a great inspiration to me in my daily walk with God and I look forward to each new day with great anticipation.
These are days when people are wanting a change. They believe that making a "change" will finally lead them to what they have been looking for – peace and happiness. Good change does not come by our making changes. Good change comes as a result of keeping on "seeking the things above" and "setting our minds on the things above, NOT on the things that are on this earth." God does the changing (both the willing and the doing of it) in us as we behold Him by faith through the window of His Word. How much time will we spend really looking through that window this year? Read your Bible every day and tune in to the Harbour Light and let the Word of Christ dwell in you (and in your home) richly! That's why God has put us here!
Spreading the WORD,
Randy Cornelius & Staff
Phil. 1:9-11