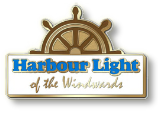 Distinctively Christian radio for the whole family
Bible teaching, preaching, music, drama, news and more!



DVR/Live Stream

Flash
TuneIn
Click a player to Listen! >
Streema
7 February, 2017
Dear fellow labourers for the Lord,
Grace to you and peace from God our Father and His dear Son, the Lord Jesus Christ! May the Holy Spirit guide you and keep you true to Him until we meet in our Heavenly Home. According to my earnest expectation and hope, that I will not be put to shame in anything, but that with all boldness, Christ will even now, as always, be exalted in my body, whether by life or by death. For to me, to live is Christ and to die is gain. Philippians 1:20-21
Praise the Lord for His goodness to us and to those who listen to the Harbour Light. We thank the Lord for the opportunities to be a blessing to others in addition to broadcasting God's Word. This morning as I arrived at the radio station, a taxi was here with two listeners from Trinidad. They traveled to Carriacou just to visit the Harbour Light. One of them was a Home Bible Study student many years ago. He has been using his Bible Study materials – now dog-eared and worn – to teach a Bible class to others. He showed me his certificates from completing the courses which he had laminated. He was requesting more materials to use with his Bible class. I was happy to give him an arm full of booklets, tracts, and other literature to help him in his ministry of teaching the Bible to his class. Both individuals expressed great appreciation for the programming and for how much they had learned and have grown in the Lord as a result. Just as I was saying goodbye to them, the phone rang. It was a dear lady in Grenada who was saved listening to the Harbour Light many years ago. She calls frequently to share blessings and prayer requests. She called the other day to ask for help to find a good church for her grand-daughter and family who live in the Brooklyn, NY area. I did some research and located a good church near where her grand-daughter lives. I was able to pass on that information so she can encourage her grand-daughter to attend that church. I have also contacted the pastor so he can follow up on his end.
Praise the Lord for meeting our needs. Recent special gifts have provided for us to replace our aging and failing copier/printer. The "new" one (two years old) is already on the way! Other gifts are bringing us very close to purchasing another small generator and to installing some solar power to further reduce our fuel costs. Our goal is to be able to continue broadcasting even in the face of the perilous times that are most certainly ahead. Thank you very much for your prayers and your support – and for listening!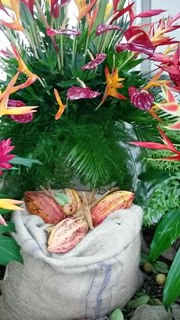 Today is Independence day here in Grenada. On this day 20 years ago, the Lord called my dear father, Rolen Cornelius, Home to be with Him. I am just about the age my father was when he and my dear mother first came to Carriacou. This was the third "harvest field" God placed them in. They served the Lord in Liberia, West Africa at Radio Station ELWA from the mid 50's. Then the Lord called them to Antigua here in the Caribbean in the early 70's to build the Caribbean Radio Lighthouse. In the late 80's the Lord lead them to Carriacou to build the Harbour Light. Dad was a pioneer in missionary radio. I watched him (and later helped him) work very hard to build these radio stations. Many others have also worked hard – dozens of people over the years – to build and maintain these radio facilities. Many hundreds have prayed and contributed of their means to see to it that the pure Bread of Life is shared out over the air and in other ways. When Jesus broke the bread and the fish, He gave His disciples the responsibility to share it out. It was a lot of work to feed those multitudes but it was how the Lord provided for those hungry people in the wilderness to receive food. Today, there is a remnant here in the wilderness of this world who are hungering for the fresh Life-giving Bread from Heaven. It is our joy to labour along with you in giving it to them! My father often said that "Radio is the fastest way to reach the greatest number of people in the shortest length of time for the least amount of money." Thank you for being a disciple of the Lord Jesus Christ and for helping us to keep on...
Spreading the WORD,
Randy Cornelius & Staff
Proverbs 25:25