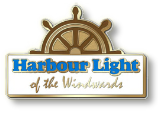 Distinctively Christian radio for the whole family
Bible teaching, preaching, music, drama, news and more!



DVR/Live Stream

Flash
TuneIn
Click a player to Listen! >
Streema
May 10, 2017
Dear Praying Friends,
Greetings in the Name of our Saviour and Master and soon-coming King! May God's grace and mercy continue to fill your life as you walk on with Him. Therefore, putting aside all filthiness and all that remains of wickedness, in humility receive the word implanted, which is able to save your souls. But prove yourselves doers of the word, and not merely hearers who delude themselves. James 1:21-22
The new "little" generator had been here less than a week when we started having trouble with the "old" little generator. We had not found time to install the new one yet so guess what we found quickly?! Two days after the new generator arrived, we had an offer to purchase the "big" generator. Thank you for praying that God would send a buyer for it. The new generator is installed and running well. We are waiting to hear from the generator shop about what is wrong with the older one. It should not be serious. Please pray that we will receive it back soon.
In just a few days, Ken Grimm and his wife, Cris, will be here for almost two weeks to do some specialized work. Ken will be helping us with tower maintenance. Please pray for safety for Ken and Leroy as they spend several days on the tower cleaning it, treating it for rust, and painting it. We will also be treating and painting the guy wires. Cris, Ken's wife, is a CPR instructor for the American Heart Association. She will be conducting several classes in CPR to certify a number of local health workers, radio station staff, and students. Pray that this outreach to our local community will be a testimony for Christ and open doors for us to witness for the Lord.
"Mama C" (my mother, Arlene Cornelius - here with her little sister & husband) is doing well in the USA and sends her greetings to you. She is nearly finished with her book and is making plans to return to Carriacou in July, Lord willing. She has had a wonderful time visiting family and friends as well as getting a little extra rest. My family and I are praying about the possibility of going to the States for furlough after my mother returns. Pray with us for God's clear leading and for His provision for travel, transportation and housing if it is His will.
Thank you very much for your faithful intercessory prayer and generous sacrificial giving on behalf of the Lord's work here! One listener from Barbados recently wrote "Eternally grateful for God's gift of Harbour Light to me and to the world. It is like Jesus' ministry in person to us through His chosen ones, empowered by the Holy Spirit, transforming us into His likeness. This offering is for building up His kingdom and tearing down the devil's strongholds." We praise the Lord for those in whom the Word of God is being implanted and that they are not merely listening but living out the Word of God in their life practice! When we read the Bible or listen to it through sound Bible preaching, do we have the mindset of obeying and doing "all that the Lord commands" or just what seems reasonable or relevant? May God help us to be careful, consistent and complete in our obedience as we continue...
Spreading the WORD,
Randy Cornelius & Staff
Exodus 40:16