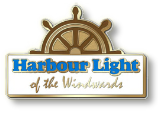 Distinctively Christian radio for the whole family
Bible teaching, preaching, music, drama, news and more!



DVR/Live Stream

Flash
TuneIn
Click a player to Listen! >
Streema
August, 2015
Dear fellow followers of the LORD Jesus Christ,
Christian greetings to you in His precious name! ...if only you listen obediently to the voice of the LORD your God, to observe carefully all this commandment which I am commanding you today. For the LORD your God will bless you as He has promised you... Now it shall be, if you diligently obey the LORD your God, being careful to do all His commandments which I command you today... All these blessings will come upon you and overtake you if you obey the LORD your God. Deuteronomy 15:5-6a, 27:1-2
We have moved! Harbour Light Christian Academy, that is. Eight months after breaking ground, we are occupying the new facility! God is amazing! This past week has been very busy as we packed, transported, and unpacked 6 trips with the truck and trailer – moving from the rented and borrowed buildings in Grand Bay to our new facility at the radio station in Mt. Pleasant. We had a great team of helpers – teachers and students! Praise the Lord for strengthening us and giving us good weather. We anticipate working with 36 students this year – 36 "little ones" to bring to the Saviour. Pray for Sharlene as she leads our teachers; Roxanne, Jane, Hestelle, and Angelia in their ministry to the children and their parent(s).
School will start on 14 September, 1 week later than the other local schools. That will give Sharlene and Roxanne who have been traveling this summer a chance to get their classrooms set up and for teachers to have their preparatory in-service workshops.
We praise the Lord for His amazing provision, the teams, and other great help and encouragement we have received. It has been all we can do to keep up with the Lord on this school project! Pray with us for wisdom to use this new facility for God's glory and the blessing of young people. Pray for the Lord of the harvest to thrust out just the right man or couple to head up the school ministry. Much more could be done toward reaching out to our local community (and beyond) with the tool of the new facility if we had the right help.
I have the privilege to speak with many listeners and the one theme I continue to hear is that the programming – specifically the Word of God as it is read and explained – is a life-line of spiritual nourishment. Amen! That is exactly what it should be and we praise the Lord for each of our broadcasters who faithfully labour in the Word of God. There are fewer and fewer churches willing to trust the Lord that the Word of God is the most important and needed ministry of the church – not only to believers but to the lost as well. Oh, how God urges us to trust Him – to OBEY Him, but oh how we tear His heart by our stubborn resistance. It will all come out RIGHT and there is so much blessing if we will obey, just carefully, diligently, and completely OBEY Him! God's Word will never return empty handed!
Continue to pray for the Lord of the harvest to send someone to take over the bookkeeping and for a handy man to help with maintenance. Continue to pray for the Lord's timing and provision for solar power. May God bless you for your prayers, encouragement, support, and fellowship in God's work! There is still a lot of work to do in...
Spreading the WORD,
Randy Cornelius & Staff
Phil. 4:19-20