The board of Aviation Radio Missionary Service, Inc (ARMS) was formed by a pastor, an engineer and a pilot as a missionary service organization. ARMS is not just another mission board or agency. The Lord has given us the desire to assist in any way possible the establishment of fundamental, separated, Christian radio stations with clear biblical standards both in message and music.
Rolen Cornelius continues: After assisting with the establishment of the Caribbean Radio Lighthouse in the Leeward Island of Antigua, the men of ARMS had a desire to build another station down in the Windwards. Grenada was selected, but the 1979 revolution put plans on hold until President Reagan was invited to send in the US troops that ended the Communist regime late in 1983.
In 1986, my wife, Arlene, and I visited Grenada, talked with Government officials and looked at possible sites. The Lord led us to one of Grenada's dependency islands, Carriacou. Carriacou, which means "land of many reefs," is located 12 miles north of Grenada and is all of two and a half miles wide and seven miles long. In March of 1988, the Grenada Cabinet gave official permission to build and we took up residence here three months later.
We didn't have a dime toward the radio station when we arrived on Carriacou, but we did have a name - Harbour Light of the Windwards. (A harbour light shows the way to safety, warns of danger, and operates from a fixed position.) In addition, we didn't know of a single fundamental church on the island. We listened to sermon cassettes for "church."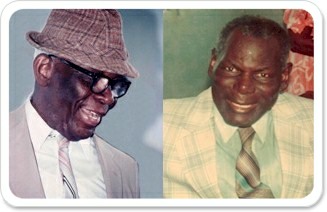 One Sunday evening while driving on the east side of Carriacou, we asked a lady if there was church nearby. She told us the priest came to the school once a month and held a meeting, otherwise, there were no churches in the area. We were about to drive away when she said, "Oh, there's a little Gospel Hall in Grand Bay." We drove to Grand Bay and found the old building, but there was no service that night! We went back Wednesday night and found only an elderly couple and two small children. They thought we were tourists who had lost their way, but welcomed us warmly. When the old man prayed and then began to preach, I whispered to Arlene "I think this is our crowd. Maybe we can help them."
We attended every service for a few weeks and found they believed as we did. In one service old Brother Isaac said "Maybe this couple would like to say what brings them to Carriacou." I stood up and said "The Lord has directed us here to build a Christian radio station - one that is Christian in the biblical sense of the word." With a big smile on his face, Brother Isaac exclaimed "That is what we have been praying for for 20 years!" I passed off his comment as merely trivial conversation.
Later, after a Sunday morning service, Brother Isaac asked me if I had a moment. I said "sure" and sat down with him. He handed me an envelope and said "This is for the radio station." I opened it. Inside was $7500!! I couldn't speak. I'll never for get his next words ... "It's the Lord." This little church had been full in years past, but because of the lack of job opportunities in Carriacou, many people had sought employment in New York and elsewhere. They kept praying for a ministry in Carriacou. Brother Isaac had called them and said "The Lord is answering our prayers!" As a result, thousands and thousands of dollars have come from these faithful believers with no strings attached to build the Harbour Light as well as generous help from numerous other sources! We have never seen the Lord lead like this.
Rolen Cornelius
(Rolen went to be with the Lord on February 7, 1997)
Post script:
The Harbour Light went on the air on December 1, 1991 with only 8 hours of operation each day. Today, we broadcast over 17 hours daily on 1400 KHz and 24 hours each day on 92.3 & 94.5MHz. On our 10th anniversary of broadcasting we invited evangelist and broadcaster Glenn Mathews here for a week of special messages. We began 24/7 Internet streaming in December of 2005.
The Harbour Light depends totally upon the promises of God for its operation. We do not solicit funds in any way. The entire burden of the cost of operation is borne by those whom the Lord enables and burdens to support this ministry. If God is speaking to you about supporting His work here, we would welcome your fellowship!